Description:
Beautiful hand crafted custom made log home. Located on Shadow Bay on Long Lake in the Turtle Mountains on 2 plus acres lot # 11.This is a large spacious home and includes 3 bedrooms and 3 bathrooms. Open floor plan. The hardwood floors are hickory wood. The logs are Norway Pine, all the railings are made of cedar wood and the trim is Turtle Mountain Oak. The attention to detail is exceptional. Three stall heated garage is 30 x 40 and also has built in work bench station. There is a gorgeous gazebo round building, 18 x18, , built for the enormous 56 inch deep exercise spa pool/ hot tub, which includes massive jets and built in oars. A perfect view of the lake and the beautiful land across the bay, can be seen from this calming building. The land across the bay from the home does not have road access and remains private, besides the wildlife that live there. It is Included with the sale of this property(lot#17B), this offers your own private area and also insures that your view of wilderness never be spoiled by unwanted construction. Several levels of decking look out unto the lake. Lot 11 consist of over 250 feet of lakefront. This is a very secluded area. Wildlife at your front door. Don't miss out on this forever dream home.
Description:
Multi level deck on a cozy cabin with 2 bedrooms and 1 bath, Lake frontge is 75 feet.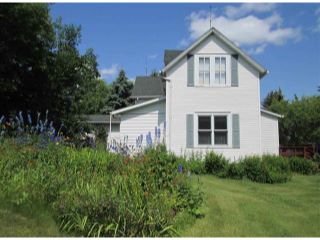 4
Bedroom
1
Bath
1,332
Sq. Ft. est.
Description:
Nestled in the Turtle Mountains , near two large recreational lakes. Long Lake and Lake Metigoshe. Great Farm /Hobby Ranch, Located off of Highway 43 is a large farmhouse with 4 bedrooms and 1 bathroom and includes several smaller outbuildings, with a 24 x 36 Pole Barn and also a 40 x 60 pole barn. 68 acres of land, which includes 22 acres of field (currently hay field) tillable, approx. 30 acres of pasture, the remainder is yard and meadows and small ponds. Included with this property is Church Lake ( ideal for development of lake homes) and a stock pond. The farmyard has great landscaping. The siding and shingles are newer on the house. This is a property you don't want to miss out on !
Description:
Perfect location~Bottineau! Just 1.5 miles from town. A beautiful Victorian home with all the original woodwork and 10 ft. high ceilings. 3 bedrooms and 1.5 bathrooms. Large master bedroom and one bedroom that is located in the turret of this historic home. This home has been completely updated in the last few years. All new windows, remodeled modern kitchen and main level laundry room. Upstairs has a brand new bathroom with heated tile flooring and all the extras you dream of. The roof has new sheeting and shingles, central air conditioner with dual heat furnace and energy efficient , also an all new electrical panel. the yard has beautiful views of the Turtle Mountains and mature trees; including fruit trees, hedges and oak trees over a hundred years old. 2 outbuildings include a two stall garage and a shop. 3.36 acres gives enough acreage and room to have your own hobby farm or horses. Don't miss out on this beautiful home.
Description:
Beautiful family home. Excellent neighborhood. House has been very well maintained. 4 bedrooms and 3 bathrooms. The yard has great curb appeal. The backyard has a separate guest house that can be used as a shop, man cave or in law apartment. Included in the large private backyard is also a great storage shed and an extra overhead door to garage to enter from rear of house. This has an abundance of room and many extras. Call me to view this home.
Description:
Excellent 3 bedroom and 2 bathroom house. Close to schools. Nice open lay out.
Description:
This is a nice lot full of trees, with 64 feet of shoreline. Lot number 67 on Squaw Point Road. The lot is heavily treed, with a cabin higher up on the lot to the right facing the water, and a small cabin on the lower front of the lot to the left. The lot is steep, but a nice cabin built into the hill would give a gorgeous view of the lake facing Canada. Lake Metigoshe, the perfect place for all activities on the water, and in the winter snowmobiling, and ice fishing. Great retirement location, and this is one of the few lots with no building on it. Lot is owned by a licensed realtor.
Description:
Long Lake is gorgeous area, located in the Turtle Mountains. Lake Metigoshe is down the road. This lake is peaceful and relaxing. Long Lake is an excellent fishing lake, Northern, Walleye and many more. See the photo... This lot is 100 x100. Fish right off your own dock. Very large lot with big old oak trees ad beautiful setting.
Description:
Lot #16 has 145 feet of lake shore frontage and 1.43 acres of wooded, private seclusion. Beautiful lot 30 acres of undeveloped lake front property. Lot #16 is located in the cove area of Hartley Shores Development. This lot has 62,455 Sq Ft. It is situated in the Turtle Mountains, North side of Highway 43, on the Canadian border. Beautiful area with many trails in the state forest of Homen State Park. If you want peace and quite, this is for you.
Description:
Serene lake front lot on Long Lake. Finally have your dream get away spot in the beautiful turtle mountains. The 5 mile long lake is irrigated and stocked with walleye & northern. The area offers a marid of wild life to observe in their peaceful setting. Lot is approximately 1 acre.
Description:
Beautiful lot with Oak trees. This lot has a cabin, garage and a well. Well depth is unknown. Good flow with 15-20 gallons a minute.